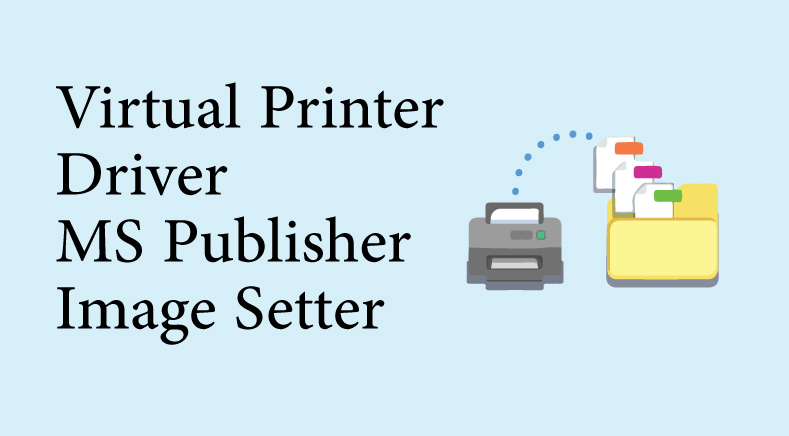 Version
Download

97

File Size

74.19 KB

File Count

1

Create Date

June 24, 2023

Last Updated

June 24, 2023
Download Virtual Printer MS Publisher Image Setter
Virtual Printer MS Publisher Image Setter is a convenient and versatile software tool that enables users to print documents to file format, rather than directly to a physical printer. By utilizing this virtual printer, you can generate files with the .PRN extension, which can subsequently be imported as vector graphics into various vector-based software applications such as Corel Draw.
This innovative solution offers numerous advantages for users who need to preserve the fidelity and flexibility of their printed documents. Instead of relying solely on physical printing, which may introduce limitations or difficulties when it comes to manipulating and editing the output, the virtual printer allows for seamless conversion into a digital format.
By selecting the Virtual Printer MS Publisher Image Setter as your printing option, you can create files that encapsulate the original document's visual characteristics, including fonts, colors, and layouts. This preservation of the document's integrity ensures that the imported file into vector software accurately represents the intended design.
The resulting files in the .PRN format offer compatibility across different operating systems and platforms. This means you can share and distribute your files with ease, knowing that they can be opened and edited by anyone using vector-based software, such as Corel Draw.
When you import the .PRN file into vector software, such as Corel Draw, you gain access to a multitude of editing and manipulation tools. This allows you to modify and enhance the document further, unleashing your creativity and refining the design according to your specific needs. Whether you need to tweak individual elements, adjust colors, or resize the artwork, the imported vector file provides the flexibility and scalability required for precise modifications.
Additionally, the use of vector graphics ensures that your designs remain sharp and high-quality, regardless of scaling or zooming. The mathematical representation of the artwork guarantees smooth curves, crisp lines, and sharp edges, enabling you to achieve professional-grade results.
In summary, the Virtual Printer MS Publisher Image Setter offers a practical solution for generating digital files in the .PRN format, which can be imported into vector-based software applications like Corel Draw. By harnessing the power of vector graphics, you can preserve the integrity of your printed documents, enhance their design, and enjoy the flexibility of precise editing and manipulation.